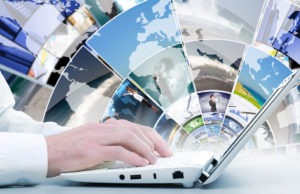 During these unusual times, facilitators, coaches and consultants face unique challenges in ensuring that they are able to continue to train and develop their employees and clients. Classroom training is not an option for many as many individuals are working from their homes virtually.
However, the present circumstances also create opportunities to continue to train employees. In fact, some organizations are using this time to increase their training to ensure virtual employees are using their time productively.
At Extended DISC, we have over 15 years of experience in training our clients virtually. We have a wide range of resources, videos, and materials that are designed for virtual training applications.
For example, we have several, ready-to-be-delivered virtual sessions on many high-demand DISC topics such as communication, leadership, sales, customer service, and working virtually.
Also, our team of Extended DISC coaches are ready to help you to deliver effective, virtual training programs. We have resources on how to deliver DISC training virtually:
Finally, this is an excellent time for sharpening your skills and professional development. Extended DISC Virtual Certification is a great option.
Contact us today to learn how we can help you to take a leadership role in making sure you can continue to develop, engage, and help your employees and clients.
To receive a quote please call us at 1.800.257.7481 or click the button below for more information.