Overview: If awareness is critical for career success; knowing how you communicate, relate, influence, and motivate others can lead to professional and personal success!
Description: The Extended DISC® Individual Assessment takes only 10 minutes to complete and provides valuable information to boost self-awareness. It provides a map to more successful interactions with others. It teaches:
The four-main human behavioral styles
Who you are and how others perceive you
How to read other people and better understand them
How to adjust your communication style to achieve goals
Recommended for: Everyone from front-line employees to top executives.
Support tools: At Extended DISC we offer our clients extensive support. Some of the most popular support materials with this assessment are: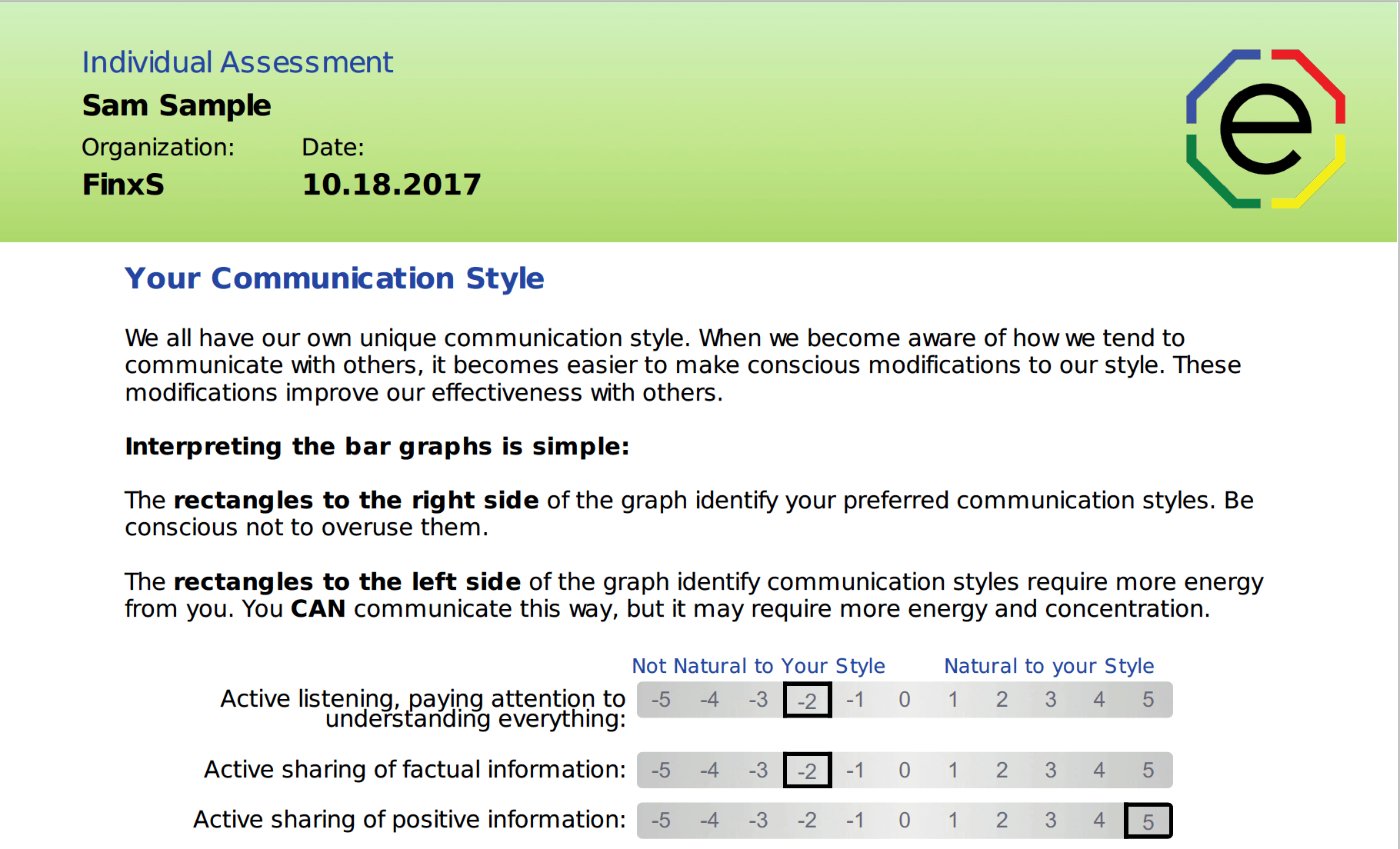 To get a sample report, demo Extended DISC® or to just learn more about us, please complete the form on the right.