Overview: Successful leaders are experts in modifying their behavior to fit what others need. How do they do it?
Description: Extended DISC® Leadership Assessment provides new and seasoned leaders with easy to use information to develop confident self-awareness and presence. The reports can be tailored to focus on leadership behaviors specific to your needs. Below is a sampling:
Become a better decision maker
Increase motivation
Deal better with pressure
Communicate more effectively
Achieve goals
Modify your behaviors with different employees

Develop and coach employees to success
Help employees achieve their goals
Improve leadership success
Identify employees and others styles
Better lead employees
Motivate employees effectively
Recommended for: New and seasoned front-line supervisors to top executives.
Support tools: At Extended DISC we offer our clients extensive support. Some of the most popular support materials with this assessment are: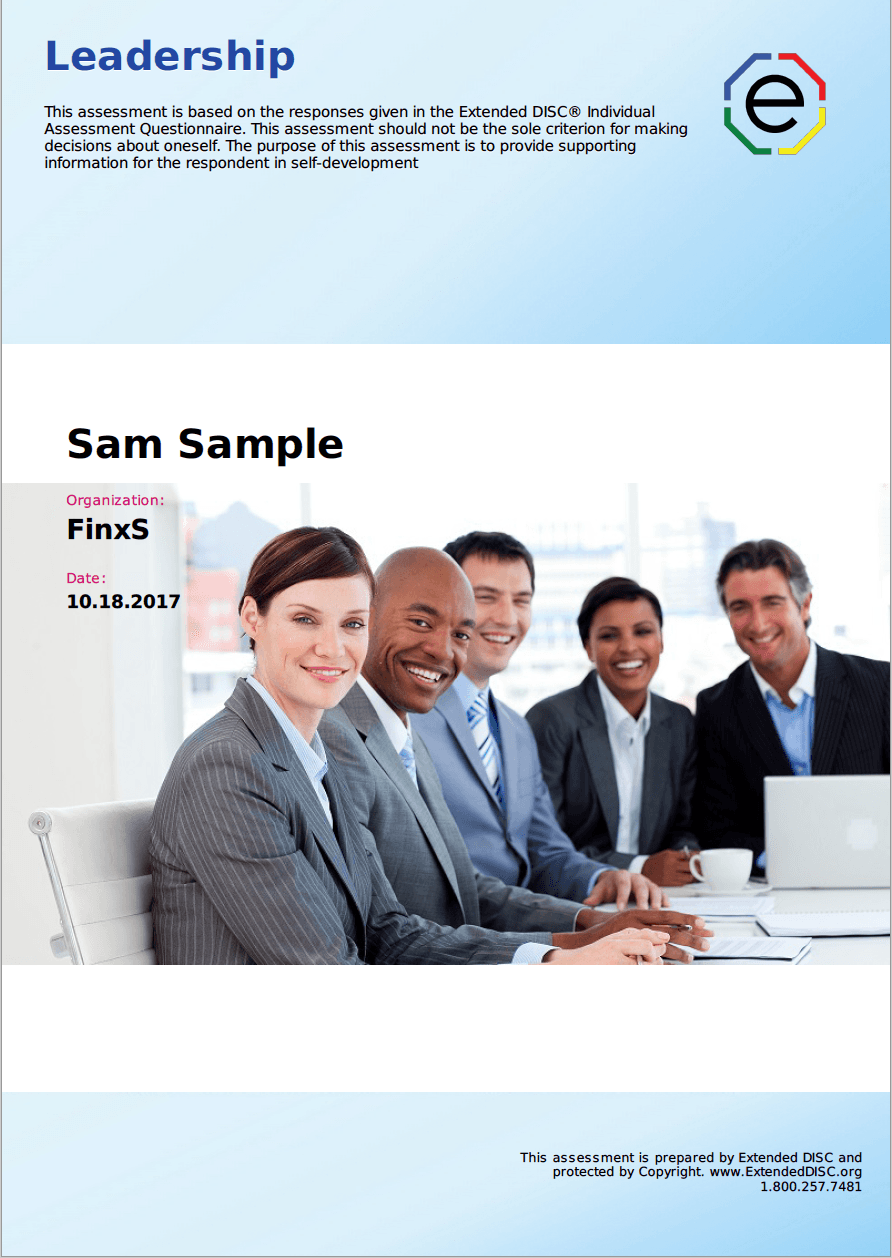 To get a sample report, demo Extended DISC® or to just learn more about us, please complete the form on the right.