Certification for DISC Trainers
Want to be part of a global network of top DISC certified trainers? As a coach, manager, facilitator, or consultant, you will add DISC expertise to your skills and your business. Learn how to deliver DISC tests, DISC workshops, and much more. We provide you with the best DISC certification options so you will use our DISC Personality tests with confidence.
Are you considering pricing, location, or flexibility? How important is post-training customer support to you? Our DISC training can be tailored and scheduled for your needs. You have a choice of group or personal DISC certification. You decide if you want to travel or if we travel to your site. If travel is not an option then we offer Virtual DISC Certification which provides even more flexibility. In addition, we provide training materials and resources that can further enhance your DISC practice. After your DISC training, you'll find that our customer support sets us apart from the rest. Hence, you get the finest DISC training for the best value.
DISC Certification is designed for anyone who wants to know the DISC like the "back of their hand."
Many of us are already familiar with behavioral and personality tests, but we just need more training enhance our practice. Use the DISC tests to build your business. Learn what makes our DISC test stand out. Envision a comprehensive DISC certification that trains you in the use of our Extended DISC system? We have the right training for you. Once certified, you can deliver a variety of sessions using our DISC reports. You can integrate them into your leadership, customer service, sales, team, and communication training. In addition, what makes your DISC certification even more effective is that you are not alone. We pride ourselves on our post-training customer support. Our DISC Certification benefits anyone who wants to understand DISC profiles and tools. You will be able to deliver our DISC reports with knowledge and confidence.
HRCI  and SHRM Recertification Credits
We are licensed to provide HRCI and SHRM recertification credits. You can apply your HRCI credits toward PHR, SPHR and GPHR recertification through the HR Certification Institute. You can apply your SHRM credits toward SHRM-CP and SHRM-SCP recertification.
The use of this seal is not an endorsement by the HR Certification Institute of the quality of the activity.  It means that this activity has met the HR Certification Institute's criteria to be pre-approved for recertification credit.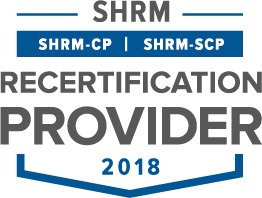 Extended DISC North America is recognized by SHRM to offer Professional Development Credits (PDCs) for the SHRM-CP or SHRM-SCP.

DISC Certification Session Overview
Your DISC training focuses on 4 Steps:
Step 1 – Covers a brief history of the DISC model and focuses on each of the four DISC profiles.
Step 2 – Focus on how a person becomes more self-aware of his or her DISC profile. You will fully understand our standard DISC Report. Our DISC Profile graphs are the key to identifying a person's DISC personality type. In addition, you will become familiar with the different types of reports available. We offer sales, leadership, team reports, work pair reports, and many more.
Step 3 – Learn to quickly identify the main DISC profiles of others.
Step 4 – Learn how a person can modify his or her style to better improve how we relate to others and become even more successful.
In addition to learning the 4 Steps to Effective Behavior Modification, you will explore useful and proven DISC exercises. We have a variety of DISC training materials so that you can be more engaging and reinforcing in your DISC trainings. We know the more we are engaged in a session the more likely we are to retain and use it after.
Our job is to help you reach your goals as a DISC trainer upon completion. In addition, you have the confidence of knowing you have our support post-DISC training.
Virtual DISC Certification
Virtual DISC Certification is the perfect option for anyone looking for one-on-one DISC training. An added option is that our virtual certification can also be tailored to small groups. Do you have time constraints or do you want to avoid travel costs? You have many benefits when choosing our Virtual DISC Certification.
All of us find it hard to squeeze one more thing in our busy schedules. The Virtual DISC Certification allows you to participate wherever and whenever you choose. As a result, you enjoy highly interactive sessions with your trainer directly from your computer or tablet. The Virtual DISC Certification gives you the same high quality training as a group or face-to-face session. You set the time and day. We take care of the rest.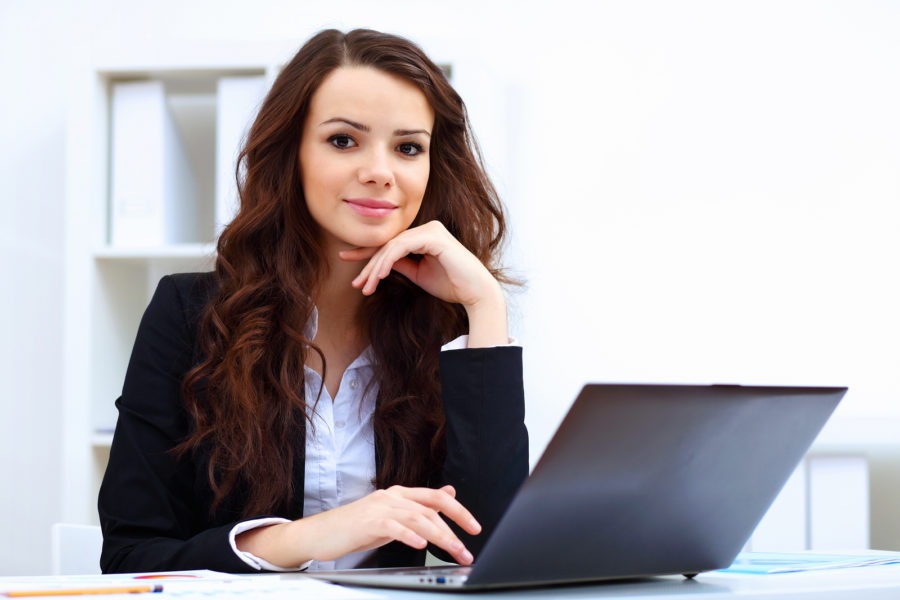 Your trainer contacts you prior to the first virtual session so you are already interacting before your training! At this time you can ask specific questions that help us customize your training. Tell us your goals and what you want to take away from the training. This gives you the optimal session targeted to what you need to know. We know your time is valuable. You and your DISC trainer complete your training in two, 2.5-hour sessions. Ultimately, you'll find that these flexible sessions are designed to make it easy for you to effectively bring DISC into your practice.
You will earn for 5 (General) HRCI or SHRM recertification credit hours from your Virtual DISC Certification.
Public DISC Certification
The Public DISC Certification is a complete, two-day program. We designed it for trainers, consultants, executive coaches, managers and anyone wanting to become DISC certified. Our senior trainers provide expert facilitation. In addition, your knowledge and interaction with others help create an interactive group learning experience.
After completing our Public DISC Certification, you will be comfortable using the Extended DISC® System. You will be able to interpret DISC reports including the Individual and Team reports. Hence, you will be able to conduct various training and development activities that focus on improving your organization's performance.
You will gain hands on training which is a true asset of the group training. For example, you will practice coaching and debriefing reports. Spend time actively learning and practicing how to best deliver the Extended DISC tools. Learn how to use the DISC team tools to develop teams, improve struggling teams, recruit teams and other applications. Engage in the same interactive activities you can use later on. Plan and get feedback on how to develop your own DISC training. You'll have the knowledge and practice to start right away.
You will earn for 14.5 (General) HRCI or SHRM recertification credit hours from your Public DISC Certification.
2018 DISC Certification Dates:
Houston
September 12-13
November 7-8
London
September 26-27
Singapore 
November 14-15
Don't forget to register early! Class size is limited and will fill up.
On-Site DISC Certification
Do you have a group to be certified? Would it more practical to bring our training to you? Instead of struggling with set dates, travel, and managing groups, consider our On-site DISC Certification option. When you select the On-Site option our Senior Facilitator travels to your location to deliver your session. You save time and travel expenses.
Your senior trainer consults with you before the session to design the most useful training possible. This option is great for companies who want to certify three or more employees! Not only do you save time and travel expenses, but you can customize the training to the unique needs of your group! Your group receives the same knowledge and practice to start right away, but in the ease of your own location.
You will earn for 7.5 (General) HRCI or 8 SHRM recertification credit hours from your Onsite DISC Certification.
Discover even more benefits of your DISC certification
What happens after you are certified? We provide you with training when you need it and not just during the certification sessions. When you are ready to start using the DISC reports, contact us! Reach out to your coach before your first session or when you are in your planning phase. Do you questions or just want to bounce ideas? Set up a consult to get a quick review. You can also use this time to practice your delivery, review DISC reports, or just get positive support. Think of this consult as an extended and ongoing part of your training.
In addition, once you are certified, you have access to our online 24/7 VIP Trainer Resource Center. You will find training materials and resources to enhance your practice and sessions. The Resource Center offers sample DISC reports, Power Point templates, blogs and so much more.
Even more importantly, you now become a part of our DISC trainers network. Hence, you will receive the latest updates on exercises, tips, webinars, and much more. You not only have access to the Trainer Resource Center, but to our customer support staff. We have trainers and staff here to help you provide the best service possible. Do you have a question about DISC profiles, DISC reports, or DISC training? Ask us!
We make it our job to keep your DISC skills up-to-date and in the loop. You don't even have to re-certify! Your DISC trainer certification goes with you where ever your professional life takes you. Our ultimate goal is to prepare you to deliver the most successful DISC sessions with confidence.
Save
Save