The Team Competence Summary Report presents your group's proficiency levels in 18 critical sales skills.
The Team Competence Summary Report is one of six FinxS® Sales Capacity Assessment team tools. Each team report helps leaders develop and manage their sales teams more effectively. In addition, it can help them make better hiring decisions. Ultimately, the goal is to improve productivity and increase sales.
Overview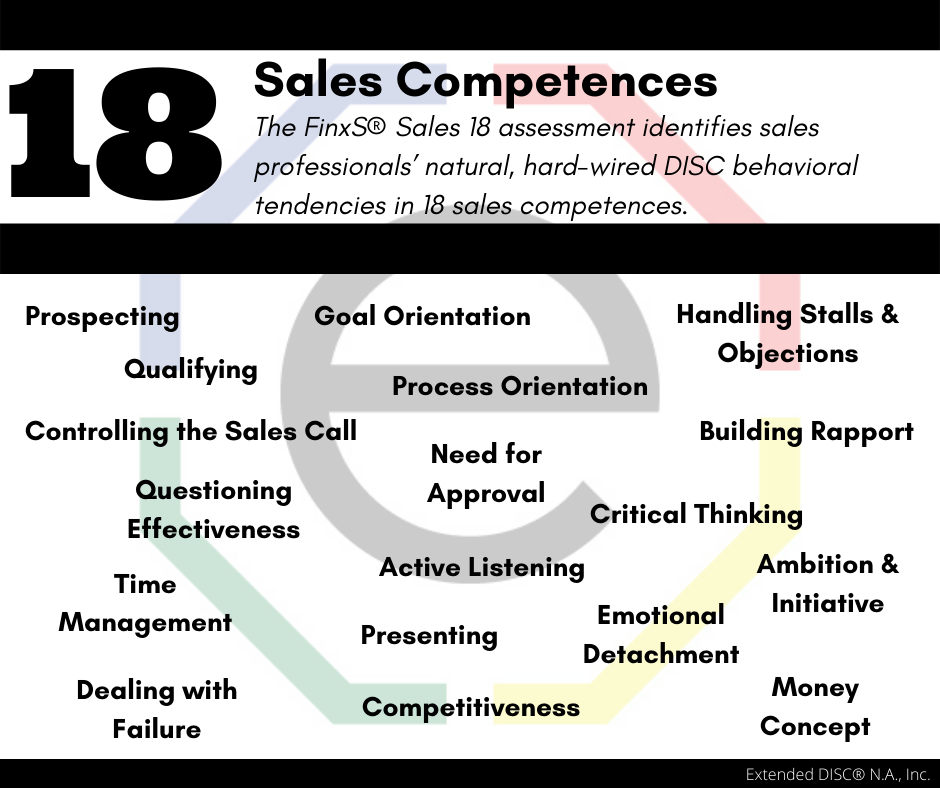 The 18-page report highlights each of the sales competences. Each page identifies the sales team's skill level for a specific competence. The score for each team member based on a comparison to the national benchmark. In addition, the competence level is clearly described for each team member.
How to read the Team Competence Summary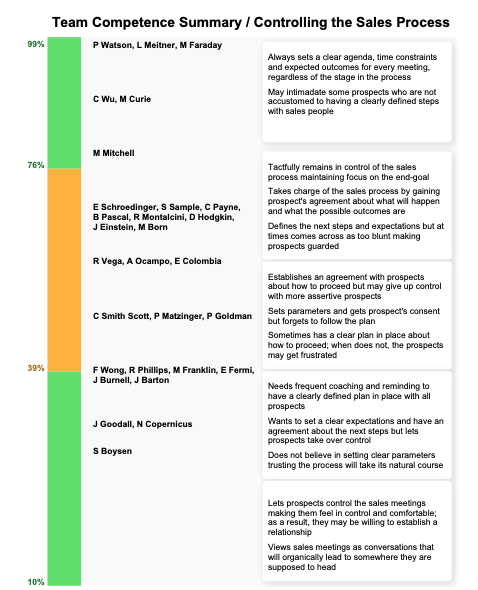 The sales competence highlighted n the example above is 'Controlling the Sales Process". There is a scale from 10% to 99% based on a national benchmark; the extremes on the scale are green. Each level on the scale has a description of the present level of competence.
For example, those scoring in the 20 – 39% range. Their level of competence is described as "needs frequent coaching and reminding to have a clearly defined plan in place with all prospects. Wants a clear set of expectations…"
On the other hand, those scoring in the 99% range have a different description. Their current level of competence is described as "Always sets a clear agenda, time constraints, and expected outcomes for every meeting."
Tips for use
The report is designed to provide information on all the competences, but leaders may not need to focus on each one. Instead, choose the competences that have the greatest impact presently.
Now you can determine where each of your team member score. You always have the option to refer back to each person's Development Plan for the competence in their Individual Sales Capacity Assessment. The plan provides tips for how to better leverage and develop the competence.