Wrong hiring decisions are costly, disruptive and frustrating, so let DISC help you make better hiring decisions.

Resumes and interviews typically don't provide unbiased or reliable information to make informed decisions. Candidates may tell you what they think you want to hear. You don't always have accurate data.
How much does it end up costing your company in dollars, time, and productivity; especially if it keeps happening? The U.S. Department of Labor says the cost of a bad hire may end up costing you at least 30% of a new employee's first-year salary.
You've got a recruiting challenge.
DISC helps you make better hiring decisions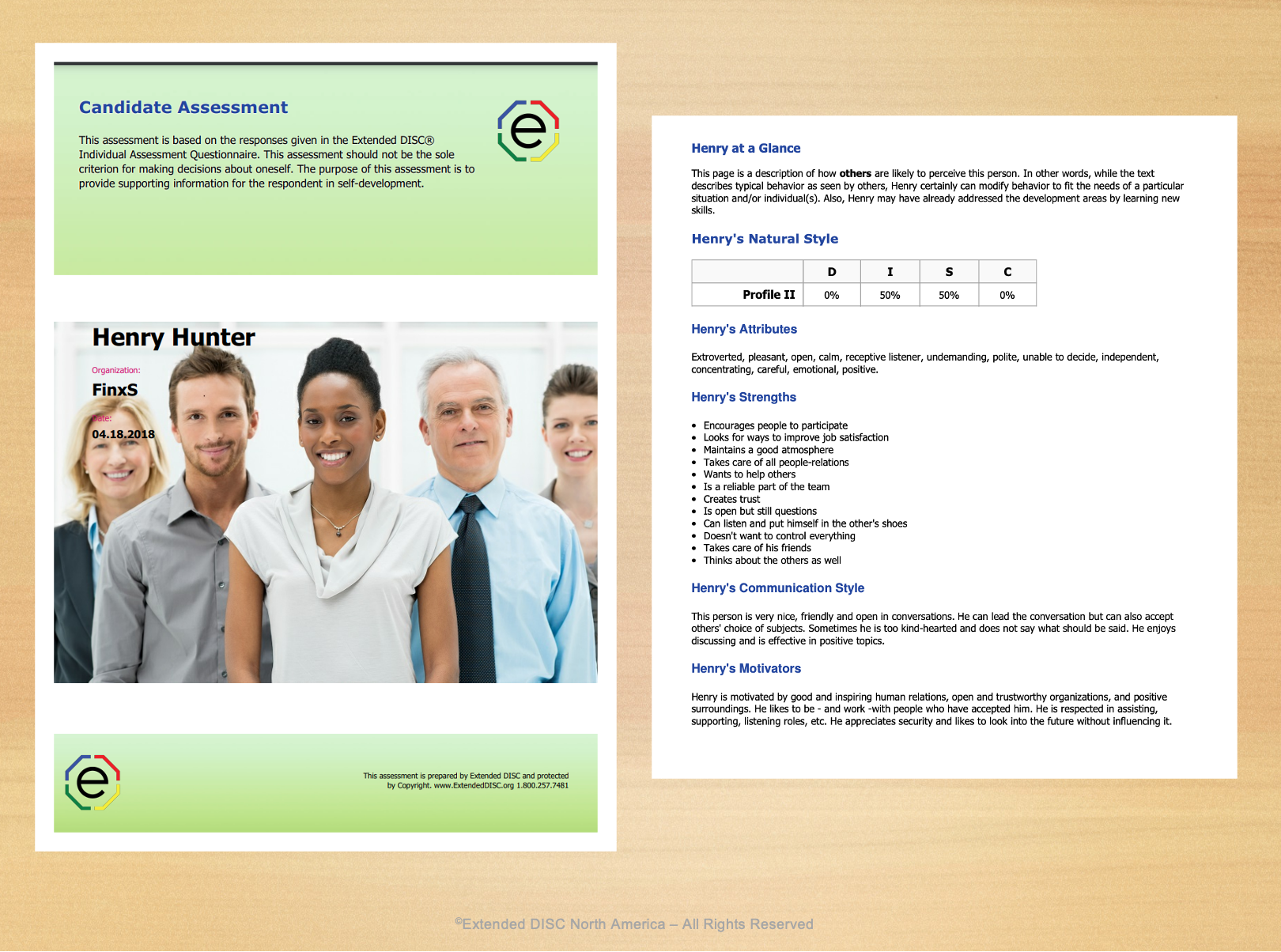 DISC can measure a person's natural comfortable behaviors; their preferences for doing things. It can assess a candidate's competences and tendencies; providing insight into their preference for making decisions, communicating, handling pressure, working with others, and much more. Specifically, Extended DISC tools provide unbiased, validated data to help you better identify who you're hiring.
But, there's an important caveat. DISC provides you with supporting information, but it does not tell you whether or not to hire a person. It simply predicts how the person is likely to behave. It does not measure their skills, knowledge, experience, and attitude; additional traits they will bring to the job.
Here's some tips to maximize the benefits of DISC in hiring.
Where to start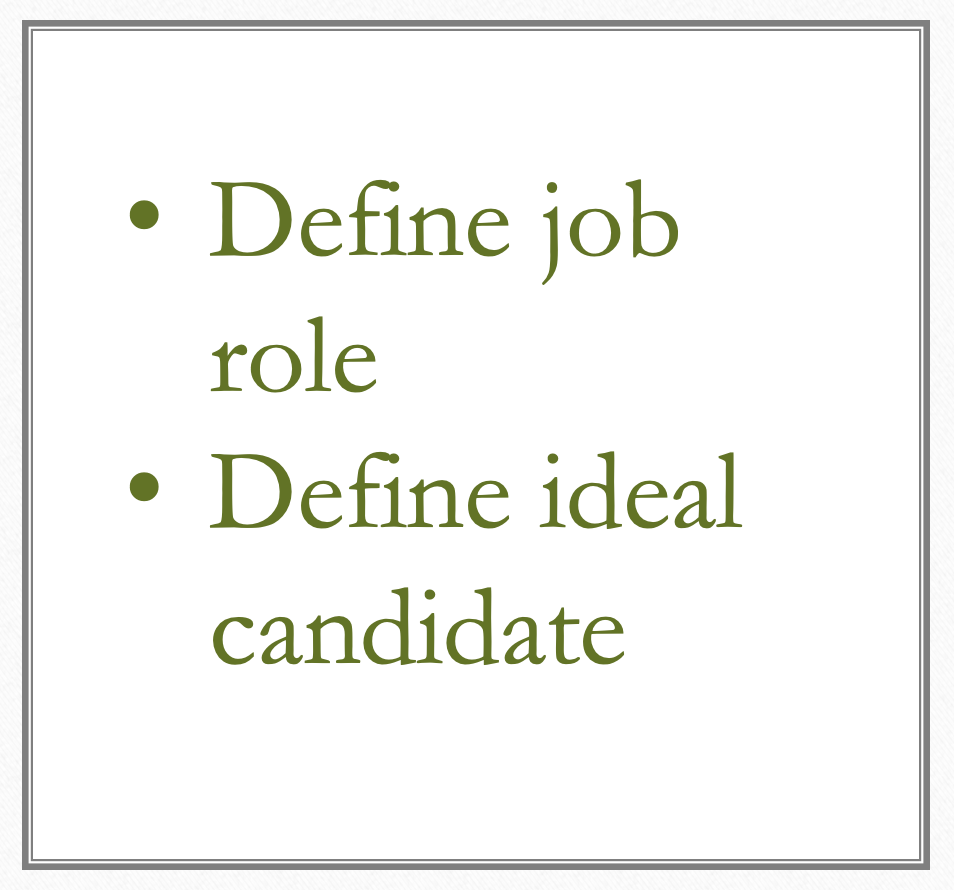 Jobs have unique responsibilities and roles. For instance, customer service reps don't provide customer service the same way. Similarly, the same can be said for engineers, managers, salespeople, etc. DISC reports can't and shouldn't tell you who to hire and who not to hire.
So, where do you start? It's takes some work on your part, but one effective way to start is by defining the behavioral needs of the job role. What are the role behaviors the person is expected to perform? For example, are they expected to work independently or as part of a team? Do they need to have critical thinking and attention to details? Are they able to build quick rapport with clients? This helps you create an ideal candidate for the role.
At the end of the day, it's not about which DISC style to hire; that would be a wrong course of action. Think about what strengths the person brings to the job, what motivates them, and what may be more challenging for them. How well do they match up to your ideal candidate? By focusing on the actual job roles, you're more likely to find the best match.
Candidate and Hiring Report Tools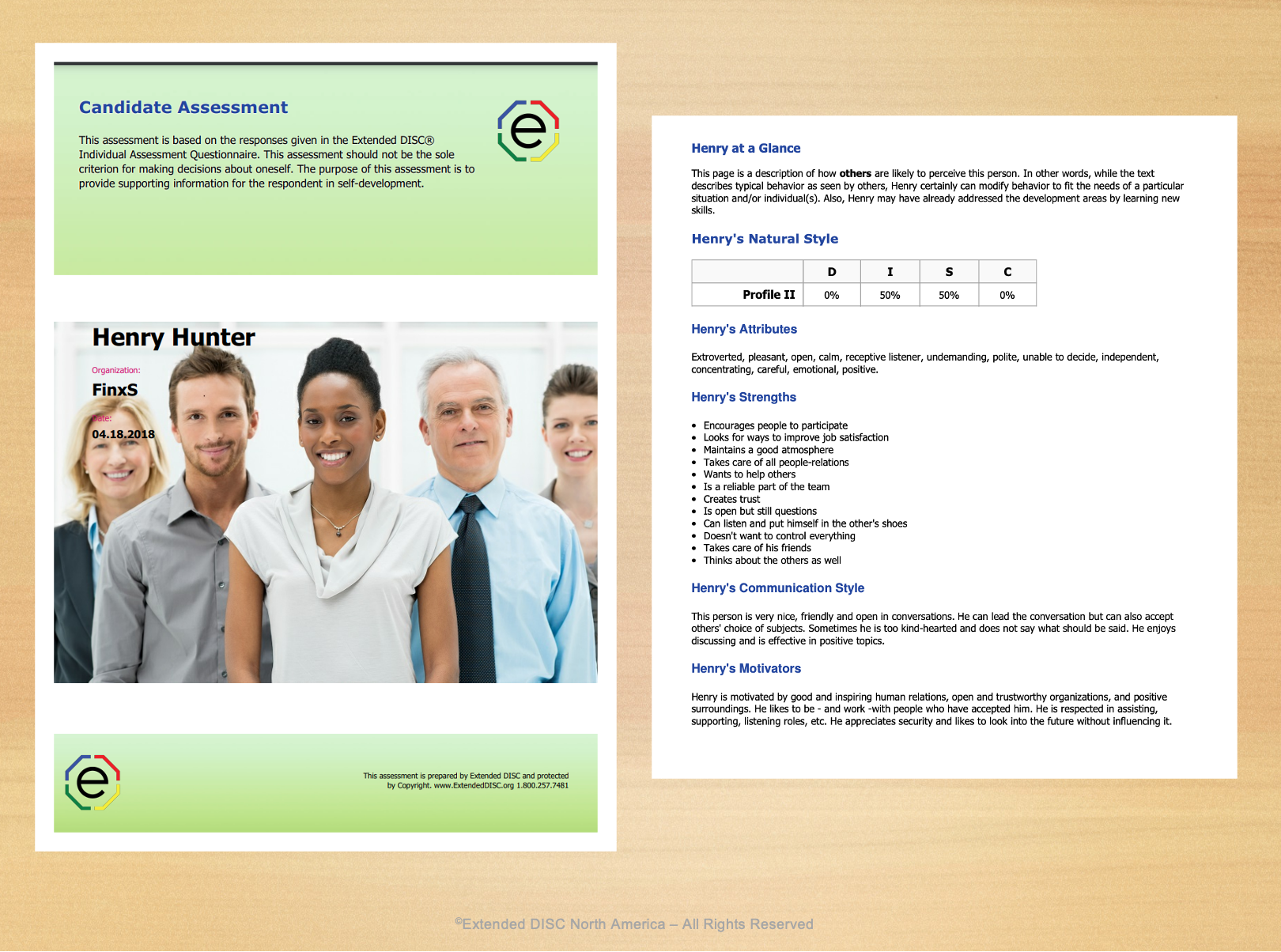 The Extended DISC® Candidate Report describes a person's natural stye, strengths, motivators, and communication style. This concise report provides supporting information for the hiring manager. For example, there are potential interview questions based on the DISC results.
In addition to the Standard Candidate Report, there are additional reports for managers, customer service, sales, remote workers, etc.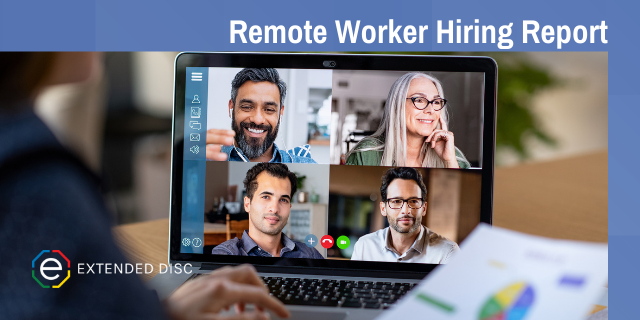 Recruiting and hiring virtually is now a workplace norm. The job you're hiring for may also be remote or hybrid. So, it's imperative you get the hiring decision right. You need information on how comfortable they are in a remote work setting and what could make working remotely more motivating for them. How do they tend to communicate as a remote team member?
Do you see how critical it is to have the right information to help you make better hiring decisions? Can you afford not to use DISC?