Chances are you've been asked, "What makes Extended DISC different from other DISC tools?" They are not all the same. The distinction between the assessments is critical to getting the right information to actually improve communication skills.
As trainers, we get asked this question all the time. No one owns DISC or the theory, it's in the public domain. However, there are companies that have their proprietary tools based on DISC. This distinction is important to delivering DISC to your clients and employees, as well as those who are considering upgrading to Extended DISC.
There is a difference!
Extended DISC and other DISC tools do not always measure the same thing. Our tool measures a person's natural style or what is your most natural way to doing things.
Some tools only measure a person's adjusted style. The adjusted style focuses on what an individual feels he or she needs to be in their current environment. By focusing on your natural DISC style; not just the style you think you need to be, allows more successful adjustments. One client said, "DISC measures who shows up on the first date and Extended DISC who you are in a relationship 5 years later."
Popularity and criticism of DISC
The simplicity of DISC is one of the major strengths of the tool. It's easy to learn, understand and use with practice. It becomes a common language that people can communicate with. We use DISC to help individuals make clear decisions on how to modify their behavior to be more successful.
Some people find the model too simple. DISC is fun, but too general or doesn't provide enough depth beyond a training activity. The results keep changing on some DISC tools so it's hard to identify a starting point in the person's development. The results may even be skewed and critical decisions can be made based on inaccurate results.
Measuring who the person is
Unconscious behavior describes the most natural style for a person to behave. It requires little or no energy, is less stressful and allows to person to behave most effectively for longer periods of time. Developing a tool to measure unconscious behavior is more challenging than one measuring conscious behavior. About 90% of our clients are former old DISC users who have upgraded their assessments to Extended DISC.
MBTI® is a respected, researched, and powerful tool that excels at self-discovery. However, it can be difficult to remember the four-letter combinations. In addition, clients have noted it can be challenging to use in identifying the styles of others. When a tool is complicated to remember and use, it's likely not to be used.
Extended DISC different from the rest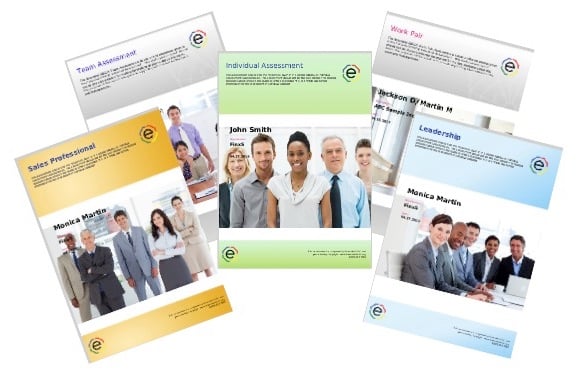 Our tool provides more "horsepower" to allow users to go wider and deeper in application. We focus on a person's natural style or "hard-wired style." You are able to identify who you truly are and put into practice the user-friendliness of the DISC model.
Other DISC tools have traditionally focused on conscious behaviors. This is what makes Extended DISC different. Ultimately, this creates a tool that is the simple and practical for the business setting, but also has the power of tools like MBTI®.
Can you trust the results of your DISC tool?
Validity is important when it comes to using behavioral assessments. Tools that force results cannot be accurate. Guessing or random choices is deceiving and not useful in making behavioral changes. An invalid result on our tool indicates an inconsistent identification of a DISC style. It is not necessarily a bad result, but it is preventing the respondent from make important decisions based on the wrong information. Another strength of our tool is that it is extensively and continually validated worldwide.
Additional benefits
Clients love the ability to customize reports. Tailored reports provide our associates with the most relevant, assessment for their clients and employees. Our clients are able to offer assessments that are specific to roles like Sales Manager, Bank Tellers, and Executive Leadership. Another reports benefit is the ability to create Work Pair and Team Assessments without having to ask employees to complete an additional questionnaire.
You can manage your assessments online and view DISC results to support organizational analyses and development. There is no additional fee. We provide technical support, an online client resource center, support materials, and access to DISC coaches. We have endless pricing options that are tailored to your business.
Do you trust your current DISC tool or do you need a tool that is frequently validated, measures true hard-wired DISC style, provides the best support in the industry, and delivers results?